07

:

20

:

48

local time  CHINA
* China's workers demand a better a trade union:
China's workers have demonstrated remarkable solidarity and organizational ability for several years now in strikes and protests across the country.
They have demanded and in many cases obtained higher wages and better working conditions from their employer. Moreover, they have done this on their own and without the help of the trade union, which is usually seen as ineffectual or merely a tool of management.
Today however there is evidence that workers are no longer simply ignoring the union in their struggle but instead are demanding that it shows solidarity with them and does a much better job in protecting their rights and interests in the workplace. Over the past few months, for example, Chinese workers have demanded the ouster of a democratically-elected but under-performing trade union chairman, gone on strike in protest at a wage agreement negotiated by management and union, and demanded union assistance in their quest for equal pay for equal work at a state-owned enterprise in the revolutionary heartland of Yan'an.  read more.

* Global apparel brands lack digital presence in China:
Most of the international high-end apparel brands that have set up businesses in China have failed to cash-in on the opportunities provided by the digital media, says a study conducted by the digital innovation think tank L2.
According to the findings of the study 'L2 Digital IQ Index: Fashion Supplement', only Burberry, Louis Vuitton, Chanel and Coach are doing well in terms of their digital presences in the Chinese market.
Labels like Gucci and Armani have been categorized as average, while Dior, Dolce & Gabbana, Hugo Boss and Alfred Dunhill are challenged, as per the study report which has benchmarked the digital competence of 27 global brands in China.
read more.

06

:

20

:

48

local time VIET NAM
* Hai Duong Garment JSC. 2 signs orders enough for full-year production:
To date, the Hai Duong Garment JSC. 2 has received enough orders to ensure a full-year production with a monthly output of 150,000 products.
The company currently has 5 manufacturing facilities in Hai Duong city and the districts of Tu Ky, Thanh Ha, Thanh Mien, and Nam Sach; 10 retail outlets in districts, city. Since early this year, the enterprise has manufactured over 300,000 products, mainly exported to the UK, Germany, the US, and achieved a turnover of about VND30 billion.
The company in 2013 makes every effort to manufacture 1.8 million products, obtain a turnover of VND156 billion, up VND16 billion against 2012, provide stable jobs for 1,200 laborers with an average income of VND5 million/ person/ month.  to read.

06

:

20

:

48

local time  THAILAND
* Vocational graduates in the money:
Vocational school graduates have enjoyed the highest increases in salary since last year's hike in the daily minimum wage due mainly to high demand for such workers in the industrial sector, according to a recent survey.
Jointly conducted by the Federation of Thai Industries (FTI) and Sripatum University (SPU), the survey found vocational school graduates with no experience received a 28.5% pay rise on average after last April 1, when the daily minimum wage was lifted to 300 baht in seven provinces.  read more.

* Labour strategy needed ahead of AEC: study:
Despite its highly qualified workforce, Thailand's lack of foreign-language skills, coupled with a poor understanding of regional integration and an incoherent plan to promote expertise in certain fields will hold the country back from reaping the benefits of the Asean Economic Community (AEC) once it kicks off in 2015, a study warns.
The study conducted by the University of the Thai Chamber of Commerce, along with interviews carried out by The Nation, found that Thailand lacks a concrete strategy to develop opportunities for skilled labour within the AEC.
In 2015, Asean member states will be committed under the Mutual Recognition Arrangement to allow the free flow of workers in seven key professions: doctors, dentists, nurses, engineers, architects, accountants and surveyors. Asean professionals in these areas of expertise will be able to work in another Asean country, providing they meet qualification and work permit requirements in each market.  read more.

06

:

20

:

48

local time  CAMBODIA
* Ninety garment workers faint in 48 hours:
About 90 garment workers fainted at the SL Garment factory in Phnom Penh's Meanchey district on Friday and Saturday, union officials said.
Government officials and unions were investigating the cause of the faintings, Um Visal, a Coalition of Cambodian Apparel Workers' Democratic Union labour dispute resolution officer, said yesterday.
"I just went down to the factory [Saturday] when the workers fainted," he said.
"It smelled bad even when I was… outside. It was very difficult to breathe and gave me a headache. The bad smell comes from a water-propelled fan."
Soung Sophorn, SL Garment administrative officer, said workers had contributed to their own fainting.
"The doctors told me they fainted because their health is not good – they did not have breakfast," Sophorn said.
"If the factory caused the fainting, more than 6,000 workers would have fainted."
She added, however, that workers could go home today if sick.  to read.

* Unions demand $100 per month:
Some unions still demand $100 per month for workers after the government announced recently that minimum wage will increase from $61 to $80 for garment and shoe apparel workers.
The five unions that demanded the $100 pay were the Free Trade Union of Workers of Cambodia, the Coalition of Cambodian Apparel Worker's Democratic Union (CCAWDU), the Cambodian Confederation of Unions, the Collective Union of Movement of Workers and the National Independence Federation Textile Union of Cambodia.
Rong Chhun, President of the Cambodian Confederation of Unions, who represented the five unions, said in statement Friday that if the wage was not increased to $100, the unions will lead workers to strike.
"We could not accept the small increase because it would not ensure livelihoods of the workers," he said, in a joint statement following the announcement by the Social Affairs Minister, Ith Sam.  read more.

* Cambodia poised for more investors:
Addressing clients of the Bank of Tokyo-Mitsubishi UFJ at the "Investment in Greater mekong Sub-region" forum, Angkana Meepoly, the bank's senior vice president, Corporate Advisory Department, Asia Business Division, said the government is on the right track by emphasizing logistics development in its Bt2.2-trillion infrastructure projects.
The country needs to continue developing into a logistics hub in Asean, because offering attractively priced logistics services will help secure the presence of existing foreign investors and draw new FDI, she said.
(….)
Angkana said each of these countries is attempting to upgrade its facilities to boost economic growth. Cambodia has prepared itself well for drawing foreign direct investment, as reflected in its industrial estates, which are of the same standards as industrial estates in Thailand. Cambodia has positioned itself as a three-pillar economy focusing on tourism, garments and agriculture.
She recommended Thai garment and labor-intensive businesses move to Cambodia. Laos has positioned itself as the "battery" of Southeast Asia, planning to operate 200 hydro-power projects to supply electricity to the region. However, the environmental problems caused by hydro-power construction pose a challenge to this plan.  read more.

* H&M reveals suppliers:
About a quarter of the garment factories in Cambodia that supply Swedish clothing giant H&M have been the scene of mass faintings or large-scale strikes since 2010, based on a suppliers list the clothing giant released late last week.
Along with its 2012 sustainability report, the Swedish retailer, which has 2,800 stores worldwide, released a list of 33 Cambodian factories from which it sources, along with the vendors who initiated the business relationships.  read more.

07

:

20

:

48

local time MALAYSIA
* Clariant supports textile industry's water saving efforts:
Clariant, a world leader in specialty chemicals, supports the textile industry's efforts toward sustainable freshwater management with the publishing of water-saving tips and technologies in a special edition of its "News Chat" newsletter.
Titled "Each Drop Counts – chemical solutions for reduced water consumption", the publication provides guidance to textile customers willing to join a rising global effort to address water scarcity, as illustrated by initiatives such as the United Nations' World Water Day on March 22, 2013, theGreenpeace "Detox" Campaign, or the sector's brands and retailers' Joint Roadmap towards Zero Discharge of Hazardous Chemicals.  read more.


07

:

20

:

48

local time INDONESIA
* Nine Indonesian commodities ready to enter free Asean market:
Industry Minister MS Hidayat said nine Indonesian commodities are ready to enter and compete in free Asean market in 2015.
Indonesia is more competitive in the market of the nine commodities over other Asean member countries, Hidayat told a workshop here on Thursday evening.
The nine commodities, dominated by agribusiness products, include CPO, cacao, and rubbers; fish and processed fish products, textiles and textile products; footwear, leather and leather products, and furniture. read more.

* BetterWork Indonesia Media update:
1. Companies Who Don't Pay the Minimum Wage Should Leave the Capital:    Basuki. Read the full article here.
2. Finance Ministry Refuses to Budge on Social Security Premium.
Read the full article here.
3. 90 Companies Relocate to remote areas, this is what Minister of Industry said. Read the full article here (Article is in Bahasa Indonesia)
Read the Google Translate English Version here
4. Semarang is Confident to receive relocation of Jabodetabek Industry.
Read the full article here (Article is in Bahasa Indonesia)
5. Slowing Domestic Investment Prompts World Bank to Cut Indonesia's Growth Forecast. Read the full article here
Find the summary of the report here
Download the full report here
6. OUTSOURCING: Overcoming Confusion, Ministry of Manpower and Transmigration preparing Guidelines.
Read the full article here (Article is in Bahasa Indonesia)
Read the Google Translate English Version here
7. Industrial Estates are still concentrated in Java.
Read the full article here (Article in Bahasa Indonesia)
BetterWork Indonesia overview.

05

:

05

:

48

local time NEPAL
* Trade union submits demand to govt:
The trade union associated with Communist Party of Nepal-Maoist (CPN-Maoist) led by Mohan Baidhya today submitted a 25-point demand to the government.
It has asked for a hike in the salary of workers to Rs 15,000 per month, and Rs 700 for daily wage earners. The rising price of daily essentials has affected workers the most, so the government must hike the salary of workers, All Nepal Trade Union Federation (Revolutionary) said in a press statement. "Thousands of Nepalis are working in foreign lands like slaves as the government has failed to provide work. The condition of workers in Nepal is not good. They have been suffering from price hike and are insecure of their future," it said, adding government must address the problem.
Unregulated or unmonitored liberal economy has been creating problems in the economy rather than the workers in building a congenial environment for industries and enterprises. Therefore, workers once again have to fight a battle against the forces, it said.  read more.

05

:

20

:

48

local time BANGLA DESH
* New apparel workers rights group floated:
A new apparel workers' rights group called the Ganatantrik Garment Workers' Forum was floated on Saturday, breaking away from the Garment Workers' Unity Forum that is led by Mushrefa Mishu.
Leaders of the new organisation at a press conference at the Dhaka Reporter's Unity announced a 13-member committee with apparel labour leader Abdul Alim Sawpan as convener and Mintu Mia and Tamij Uddin Biplob as joint conveners.
Sawpan was central organising secretary and Mintu Mia workers' affairs secretary of the Garment Workers' Unity Forum.
People working with apparel factories will be on the central committee of the organisation, Sawpan said.  read more.

* Govt set to hand over 2 textile mills to Power Ministry for power projects:
After a 5-year exercise on privatizing two state-owned textile mills, the government has finally decided to withdraw them from the Privatisation Commission's sell-out lists and give them to the Power Ministry for setting up power plants.
The mills, established by Bangladesh Textile Mills Corporation (BTMC), are Magura Textile Mills Ltd and the Rangamati Textile Mills Ltd.
Of them, Magura Textile Mills was established in 1981 on 16.17 acres of land in Bhaina area in Magura Municipality with 1.617 million kilogramme annual thread production capacity by its 25,056 spindles.
read more.
  &
read more.
* Business of Green:
Conservation pays off for Bangladeshi factories

Conserving water is critical for Bangladesh, where a booming textile and garment industry helped the economy grow 6.0 per cent last year.
Bangladesh is now the world's second largest exporter of garments, after China, and the industry's sales are projected to grow to as much as $42 billion by 2020 from $19 billion last fiscal year, according to a report by McKinsey, the management consulting firm."  read more.

* New BGMEA chief vows to ease constraints:
Atiqul Islam, the newly elected of Bangladesh Garment Manu-facturers and Exporters Association (BGMEA) has vowed to bring about changes in the country's apparel sector by removing the problems hindering development of the industry.
While talking to The Independent, Atiqul Islam, also a managing director of Islam Dresses, identified a number of issues like infrastructure, gas and electricity, bank interest and supply chain as major challenges for the industry.
"Strengthening and consolidating the supply chain (smooth supply of products from factory premises to retail store), developing infrastructure, resolving gas and electricity crises, reducing bank rate and ensuring fire safety and compliance issues will be  the area of my first priority,"  said Atiq in an interview  after being elected president of the association. read more.

* Meeting compliance issues now a priority for new leadership:
New BGMEA chief firm to raise RMG sector's growth
The new leadership of Bangladesh Garments Manufacturers and Exporters Association (BGMEA) considers meeting compliance issues, ensuring smooth supply and improving infrastructure, especially power, as key challenges to further development of the country's apparel sector.The leaders also look at high lending rate and lack of proper diversification of markets as other major problems for sustained growth of the readymade garment (RMG) industry.
"Smooth delivery of both exportable items and imported raw materials is one of the major operational constraints as it ensures the timely manufacturing of the products including those of dyeing, washing and finishing then and shipment of export consignments," Atiqul Islam, newly-elected president of the BGMEA told the FE in an interview. 
read more.
* Redrawing Bhairab's footwear landscape:
According to the Bangladesh Bank, the country's foreign exchange reserve crossed the $13 billion mark recently, a record high. The central bank sees it as a stronger feature of the country's economic stability and progress.
Experts suggest that a portion of the big reserve be invested into productive sectors. The major part of the foreign exchange reserve comes in the form of inbound remittance from Bangladeshi expatriate workers working in different other countries. We have options to increase foreign currency earnings by sending abroad semi-skilled or skilled manpower as well as by increasing the number of products in the export basket.
(….)
Leather goods and footwear may be the second largest sustainable export earnings sector for Bangladesh that stands at a strategically advantageous location for leather production. India is one of the largest producers of domestic animals like cow, buffalo, goat and sheep. But they do not consume beef. As a result, we are in an advantageous position to have a good supply of these animals from the neighbouring country. As the Muslims in Bangladesh account for 90 per cent of the population, we have a major source of leather supply everyday. The supply increases many times during the Eid-ul Azha each year.
Recent performance of the leather goods and footwear sector is highly encouraging. The data shows that the country earned $83 million in the first seven months (July-January) of the current fiscal year 2012-13 by exporting leather products, with a growth rate of 102.12 per cent over the corresponding period of last fiscal, when export of the products fetched only $41 million. The country had earned a total of $99.36 million from this single sector in the fiscal year 2011-2012.   read more.

* 15-member Bangladesh delegation to attend USTR hearing in Washington on GSP:
A 15-member Bangladesh delegation leaves Dhaka March 26 (Tuesday) for Washington to participate in the hearing by the United States Trade Representative (USTR) to be held on March 28.
Officials of the commerce ministry familiar with the process said representatives from the public and private sectors and trade unions have been included in the delegation, which will present Bangladesh's case to convince the US for continuation of GSP facilities.
"We've started mega crash programmes in the garments industry across the country as part of compliance.We hope that we will be able to overcome the situation centering probable cancellation of the GSP facility," M Atiqul Islam, a leading apparel exporter to the US market told BSS today.
read more. & read more.

*  Loss of GSP privilege for Bangladesh would send negative image to world market: Mozena:
US Ambassador in Dhaka Dan W Mozena today said loss of GSP privileges for Bangladesh would send most negative message to the markets around the world.
"If Bangladesh's GSP privileges are removed I fear getting them restored would be lengthy and arguable process," he added.
(…)
Mozena said harassment of labour organizers, refusal to the  formation of trade union and unsafe working condition in the apparel sector are among others that pushed Bangladesh to face probable discontinuation of GSP.
read more.  & read more.  & read more.& read more.

*  Will United States withdraw Bangladesh GSP facility? :
Count down the days until March 28, 2013. The jury panel of the United States Trade Representative (USTR) on that day will hear Bangladesh defending its points of view about not withdrawing or limiting the Generalised System of Preferences (GSP) facility on some of its export items to the USA.
Looking at the size and value of its exports under GSP, it is not a big deal for Bangladesh. But analysts are telling that the end-impact of the decision by the jury could be quite large and may also be devastating for Bangladesh.
Bangladesh exported goods worth US$196 million in 1985 to the USA. Such exports rose to $2.41 billion in 2000 and furthermore to $4.92 billion in 2012, with most of such exported merchandise, consisting of ready made garments (RMG). In January 2013, Bangladesh exports to the USA reached $495 million against its imports of $31 million from the latter. The USA has emerged as the single-most important destination for Bangladesh exports. And the potential for further increase is also quite high.  read more.

04

:

50

:

48

local time  INDIA
* Looms fall silent in Chinnalapatti:
Handloom weavers in Chinnalapatti and Mettupatti, mostly Kora silk sari weavers, struck work and observed a fast on Friday protesting against the proposed hike in duty on imported raw silk.
The Central Government, in the Budget, has proposed to increase the duty on raw silk from five per cent to 15 per cent aimed at protecting the domestic sericulture sector. Earlier, textile merchants would shift the duty burden on the weavers who worked as contract labour. They would cut Rs.50 from the wage being paid per sari.
"Already, we are weaving saris for a paltry sum and if the duty on raw silk is increased then our wages would be reduced further," says A. Devarajan, vice president of the weavers association.  read more.

* Handloom weavers seek duty reduction on silk:
Nearly 8,000 handloom silk weavers and traders, including 2,000 women, took out a rally here on Friday demanding reduction of import duty on silk. They also submitted a memorandum to District Collector M. Karunagaran.
The handloom silk weavers, designers, processors, and traders in the region, including Coimbatore, Tirupur, Erode and Salem districts, are on a week-long strike since Monday seeking reduction of import duty on silk to 5 per cent from the proposed 15 per cent.
The Union Budget has proposed hiking import duty on silk to 15 per cent.
Most of the weavers used imported silk, mainly from China, at least partly in the products they made. Higher duty will increase the price of the end product and reduce the demand, they said.  read more.

* Minimum wages:
Under the Minimum Wages Act, 1948, demand drafts totalling Rs.50,937 towards minimum wages from 10 organisations that employed child labour were given away at a programme at RTC Complex on Friday in which Assistant Labour Commissioner-II N. Subrahmanyam participated. As a part of it, a course on child labour prevention was conducted. More In: ANDHRA PRADESH | NATIONAL
to read.

* Spentex workers' union resent wage hike:
Workers of Spentex Industries, a textile unit in Butibori, staged protests at the state labour department's office after they filed a plea in the industrial disputes court against the wage hike effected by the company's management.
The Textile KamgarSanghatana led by RamlalBamboore said the new wage agreement is not valid as this union was not taken into confidence.
Spentex has five active unions out of which four agreed to the deal with management, but the Sanghatana dissented. Bamboore claimed that his union has 550 members out of the total workforce of 715 at Spentex and said they are prepared for a long-drawn legal battle. He, however, ruled out the possibility of a strike.  read more.

* Textile traders stage novel protest:
The textile traders expressed their protest by submitting a memorandum to goddess Kanaka Durga atop of Indrakeeladri here on Friday. The traders took out a rally from Vastralatha to Kanaka Durga temple.
The rally passed through Sivalayam street, brahmana veedhi, ratham centre, ashoka pillar and ghat road.
The traders from Krishnaveni Cloth market and Vastralatha took part in the rally.
On the occasion, Cloth Merchants Association president Chintalapudi Raghuram said that they submitted a memorandum to the goddess appealing her to bestow the rulers with sympathy.  read more.

* Assam govt earmarks Rs 2.32bn to boost handloom sector:
In its effort to boost development of the handloom and sericulture industry, the government of north-east Indian state of Assam has assigned Rs. 2.32 billion under the state plan and a sum of Rs. 1.38 billion under non-plan for the upcoming financial year 2013-14.
Further, intending to ensure top-notch facilities for textile units in the state, the state government also plans to establish an Integrated Textile Park at Naharkatiya in Upper Assam, and a Handloom Trade Centre at Guwahati for betterment and upliftment of the handloom industry. 
read more.

* India to release Foreign Trade Policy in 1st week of April:
Before the announcement of the Foreign Trade Policy in the first week of April 2013, the Union Minister of Commerce, Industry & Textiles Shri Anand Sharma chaired the Board of Trade meeting.
"Recognising the stress that our trade is going through, and the need to enhance exports, we will be supportive," said Shri Sharma by further adding that after going through the final numbers on 31st of March, "in 72 hours after that, we propose to come out with the Foreign Trade Policy."
Giving the opening remarks, Shri Sharma said that in today's scenario, "it is much more difficult to make some kind of interventions or to work out the stimulus packages." He also said that "given that growth has not taken place, or there has been a downturn, the resource availability has also constrained."
He added that many a steps have been taken in the last few years and they remain relevant even today. "We have reached out to new shores in Africa, Latin America and the Far East and have progressively expanded our footprints in these parts of the world. The results of these efforts are clearly visible," said Shri Sharma.
read more.


* India's FDI policy may lead to boom in textile sector:
The foreign direct investment (FDI) policy of the Indian government could lead to a boom in textile and apparel sector as several global players, including Walmart and Hennes & Mauritz (H&M), plan to enter the country through FDI route.
According to industry analysts and experts, the entry of foreign brands into the Indian textile and clothing market will boost the sector and increase employment opportunities in the country.
In a conversation with fibre2fashion, senior manager of International Corporate Affairs of Walmart, Ms. Megan Murphy said, "We remain excited about the opportunity to grow our business in one of the world's most vibrant economies, expand opportunities for farmers and help lower the cost of living for families in India."  read more.


* China outshines India in apparel export growth rate:
India's garment exports to the world have grown by 21.15 percent from US$ 10.685 billion in 2008 to US$ 12.945 billion in 2012, while China's apparel exports during the same period have grown by 31.21 percent from US$ 113.021 billion to US$ 148.302 billion, India's Minister of State for Textiles Smt. Panabaaka Lakshmi said in a written reply to the Rajya Sabha, the Upper House of the Indian Parliament.
Giving the comparison for garment exports to major destinations, she said India's exports to the EU have grown by a modest 6.34 percent from US$ 5.189 billion in 2008 to US$ 5.518 billion in 2012. In comparison, China's exports of garments to the EU rose by 20.31 percent from US$ 28.337 billion in 2008 to US$ 34.094 billion in 2012. 
read more.


* India's cotton imports seen lower than estimated:
Country's cotton imports could reach 1.5 million bales this year, falling short of industry estimates of more than 2 million, as expected sales from government stockpiles will limit the demand for overseas supplies, traders said Friday.
An Indian textile industry official this month estimated that cotton imports could jump two-thirds to more than 2 million bales (340,000 tonnes) in 2012/13, as a seasonal output slowdown and stockbuilding push domestic prices higher in the world's second-largest producer.  read more.

* Cotton destroyed in fire mishap:
In a freak mishap, at least 500 quintals of cotton was destroyed in a fire at a ginning mill in Jammikunta town on Friday night.
Reports reaching here said that the fire was caused due to electric short circuit and immediately the hamalies and others averted a mishap by alerting the fire service personnel. to read.

* SISPA appeals to Cotton Corporation to ensure quality cotton supply:
The South India Spinners Association (SISPA) has appealed to the Cotton Corporation of India (CCI) to ensure adequate supply of quality cotton at a stable price to the domestic industry throughout the year.
SISPA President K Thirunavukarasu has in a communication to the Chairman of CCI explained the precarious position of the mill sector in the aftermath of the spiralling price of cotton.  read more.

04

:

50

:

48

local time  SRI LANKA
* GSP+ Withdrawal Strips Off Sri Lanka's Garments:
Despite government's claims that the withdrawal of the GSP Plus facility in 2010 would bear no severe impact on the country's economy, the EU's decision to withdraw the facility has been estimated to cost the government billions, and has had a huge impact on the garment industry, which was at the time a thriving sector in the country.
However, despite government's claims that it would not affect the garment trade many factories have been forced to close down, while thousands have been rendered unemployed. This situation has recently forced the government to rethink its stance on the EU's trade concession.  read more.

* SL garment sector concerned that state losing focus:
Sri Lankan garment industrialists are perturbed over statements allegedly made in parliament implying that this sector is not as important as before.
These issues were also raised at this week's Exporters' Forum headed by Rishad Bathiudeen, Minister of Industry and Commerce, where a representative from the Apparel Exporters Association urged that Sri Lanka should explore new areas for garment exports.
He said Sri Lanka should capitalize on the rising labour costs in China, a cheap apparel exporter where labour costs has increased to around US$250 per month per person.
But, he pointed out that while Sri Lanka's labour cost would be less, the major issue is that the apparel industry is unable to fill many vacancies and suggested that maybe cheap labour could be imported.  read more.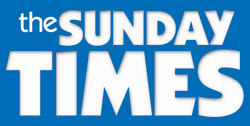 * Labor issues in the Garment sector:
Economy mismanaged is a very common talk these days, but hearing about such a drastic measure like sourcing labor from other countries to solve a domestic problem opens a completely new scenario.
Shortage of labor in export oriented readymade garments manufacturing seems to have prompted such an alternative. When it comes from the symbolic head of the Readymade Garment Exporters it is more sensitive that it looks.
What is beyond comprehension is the reality that Sri Lankan skilled workers in the Middle Eastern human resources market are considered the best and most productive in garment manufacturing and that is the very reason why they are in such demand. The amusing factor is that the workers from Bangladesh and other regions mentioned, do not enjoy such a positive image though this Chairman of the Apparel Manufacturers Association has brazenly suggested such a proposition.
If the same workers give three-fold production in Middle East, how is it done? Is this great thinker interested some glorified slaves who will not question but become pure examples for ' Sweatshop Workers' as the garment industry workers have been identified ?  read more.

04

:

20

:

48

local time PAKISTAN
* APTMA role as bulwark against crises highlighted:
All-Pakistan Textile Mills Association (APTMA) is vigorously fighting the case of entire Textile Industry in addition to helping government to overcome its budget deficit, said APTMA Founding Faisalabad Chapter Chairman Syed Omer Nazar Shah.
Addressing a hurriedly called news conference here Friday afternoon, Omer Shah said that in the prevailing budgetary situation, the Federal Board of Revenue and International Monetary Fund were convinced to tax the whole textile sector. However, the APTMA bravely and diligently pleaded the case of textile sector at all forums and ultimately convinced the government that the export sector would remain Zero-rated while registered and unregistered Forms and Persons would pay the Sale Tax at uniform rate of 2 percent.
He said that 80 to 85 percent Yarn produced in Pakistan was exported while the remaining was consumed in local markets and the FBR was justified to tax this portion. He said that due to the APTMA efforts, the ratio of the tax has been reduced to 2 percent non-refundable Sales Tex and it would be recovered at the 'final stage'.
read more.

* Export of textile and clothing dips:

Local textile mill — DAWN File Photo.
Pakistan's export of textile and clothing fell by over four per cent in February 2013 from a year ago after witnessing successive growths in the past five months.
Since October 2013, exports of textile and clothing rebounded because of slight rise in demand from recession-hit key markets of European and the US, and improvement in domestic production.
Export of textile and clothing dipped to $991 million in February 2013 from $1.033 billion during the corresponding month of last year, showed data of Pakistan Bureau of Statistics here on Thursday.
Textile and clothing proucts, which witnessed a negative growth are raw  cotton, yarn other than cotton yarn, towels, readymade garments and art and silk in February this year over last year.
As a result, overall exports fell to $1.835bn in February 2013 from $2.01bn over the same month last year.  read more.

* Textile exports rise by 6.5pc to $8.483 billion:
Textile exports from the country grew by 6.55 per cent during the first eight months of current fiscal year (2012-13) as against the same period of last year.
The overall textile exports were recorded at $8.483 billion during July-February (2012-13) against $7.962 billion during July-February (2011-12), according to data released by Pakistan Bureau of Statistics (PBS) here.
The main contributor to positive growth of the textile exports was cotton yarn, whose export surged by 31.27 per cent.
Other textile commodities that witnessed positive growth included cotton cloth with 11.77 per cent increase and yarn (other than cotton yarn) with 5.08 percent increase and knitwear by 2.29 per cent. read more.

* Exporters urged to pay 2pc sales tax to avoid heavy taxes:
The All Pakistan Textile Mills Association (APTMA) is vigorously fighting the case of entire textile industry besides helping the government to overcome its budget deficit.
This was stated by APTMA founder chairman Syed Omar Nazar Shah during a press conference here on Friday. "Under the prevailing situation, the Federal Board of Revenue and the International Monetary Fund were convinced to tax the textile sector.
However, the APTMA bravely and diligently pleaded the case of the textile sector at all forums and convinced the government that the export sector will remain zero-rated, while registered and unregistered firms and persons will pay the sales tax at the uniform rate of two per cent," he maintained.  read more.

* Leather garments exports fetch $234 million:
Exports of leather garments reached $234 million in first seven months of current fiscal year.
During fiscal year 2011-12, TDAP organised Pakistan's participation in nine trade fairs and exhibitions of leather garments and its accessories. Two fairs were allocated to Pakistan Leather Garments Manufacturers and Exporters Association (PLGMEA) in year 2011-2012 and in 2012-13 as well. In these events, 50% subsidy was provided to the trade bodies towards space rent and construction of stalls.
to read.

* Pakistan leather apparel exports at $234mn in 7 months:
Exports of leather garments has reached $234 million in first seven months of current fiscal year as $221.5 million during the corresponding period last year, showing 5.6 % increase in revenue.
The leather garments exports in 2011-12 came down to $341.0 million as decline for the year as compared to 2010-11 was 15.65% in terms of value and 13% in terms of quantity.
According to a data released by Federal Bureau of Statistics (FBS) exports of leather garments during 2008-09 were $392.5 million, which increased to US$ 404.3 million in 2010-11, showing an increase of 3.0%.
The reasons for decline in export of leather garments were rising cost of production, little availability of leather and its high prices, law & order situation in Karachi in particular and Pakistan in general and energy crises.  read more.