08

:

57

:

00

local time  MONGOLIA
* Economic Forum 2013 aims to establish Mongolian brand:
In his opening speech at the fourth annual Mongolia Economic Forum, which began on Monday, Prime Minister N.Altankhuyag spoke about creating a new global brand in Mongolia.
The prime minister pointed out that some countries represent a brand themselves, such as Scotch whisky, Italian cuisine, French wine, Swiss watches and Japanese cars. Mongolia has yet to establish its own brand and unique signature in the world market. He remarked that he hopes Mongolia's 'brand' will be the natural or organic agricultural products through which the Mongolian nomadic culture has been able to endure for centuries.
(….)
Wool, cashmere, and leather industry 'already producing Mongolian brands'
According to representatives of the wool, cashmere, and leather industry, this industry provides the most jobs in Mongolia, and producers such as Gobi Cashmere have begun penetrating the international market with their designer cashmere clothing made in Mongolia, with the result that the industry is 'already producing Mongolian brands'.
Officials noted at a press conference at the forum that only 10 percent of domestically produced animal skin and wool become domestically-produced final products, such as clothing or construction material. The state has issued bonds worth 300 billion MNT to the wool and cashmere sector, and the leather industry has been given 200 billion MNT in circulation capital. But Mongolia Economic Forum participants expressed agreement on Monday for the notion that further government support is necessary to establish more brands in this sector.  read more.

07

:

57

:

00

local time VIET NAM
* Vietnamese footwear enjoys preferential European tax:
The Vietnam Ministry of Industry and Trade (MoIT)'s European Market Department reports the European Commission (EC) has decided to extend Vietnam's eligibility under its Generalised System of Preferences (GSP).
The EC's Decision No.1213/2012 removed eight countries' exports from the list of GSP beneficiaries. Accordingly, Vietnamese products, primarily footwear were not affected.
The newly-adjusted tariff scheme, which supplements the previous EC Decision No.978/2012, will come into force from January 1, 2014 to December 31, 2016.
to read. & to read.

07

:

57

:

00

local time THAILAND
* Firms in North hurt by minimum wage rise, want more govt help:
Following the daily wage hike to Bt300 nationwide, business people in Lampang want the government to adjust loan criteria for them – and warned 10 per cent of key local businesses could fold by June if they don't get assistance.
Vice Minister for Labour Visa Khanthap presided over a workshop on SMEs at Lampang Rajabhat University yesterday. He said Lampang had 4,125 business establishments in 28 fields (especially food, wholesale/retail, wooden furniture, ceramics and glass) covering 57,523 employees – most of them were SMEs.
In January-February, 1,003 Social Security Office subscribers claimed compensation for unemployment and only 18 complaints were filed about not getting the Bt300 wage.
Athiphum Khamthonwararin, honorary chair of Lampang Industrial Council, said that following the hike businesses in the province cut 10-30 per cent of "ineffective" workers, hence productivity and income lowered. And firms had shifted from daily hiring to wages paid according to the amount of work done. Athiphum said that only some of 15 alleviation measures by the government would help, while some were almost useless. What they wanted most was a fund to help pay for the difference from the old daily minimum to the new wage – but the government had ignored that idea, he said.  read more.

07

:

57

:

00

local time CAMBODIA
* Sides dig in over minimum wage:
Unions and the Garment Manufacturers Association in Cambodia (GMAC) are unlikely to walk out of their final minimum wage meeting today with an agreed-upon increase for workers, industry insiders said yesterday.
Both parties have reaffirmed their respective positions: GMAC secretary-general Ken Loo said yesterday that "nothing's changed" and his association would enter the meeting offering garment and footwear workers $70 per month, while Rong Chhun, president of the Cambodian Confederation of Unions, said unions did not intend to accept below $100.
"We think this is a suitable figure for employers to pay their workers," Chhun said.
read more.

* Unions, employers to discuss wage increase:
Union leaders expects to have better results on Monday afternoon's meeting to discuss wage increases with factory employers.
"We will meet at the social affairs ministry with ten representatives from government, unions and factories," Vong Sovan, President of the Cambodian Confederation of Trade Union, told Cambodian Express News (CEN)an affiliate of The Cambodia Herald.
The meeting was made after a failed meeting late last month in which factory employers rejected the $120 wage asked by union leaders.
The employers agreed to increase the salaries for footwear and clothing workers from the minimum $61 to $72 per month even though union leaders decreased their demand to $100 a month. read more.

* Cambodian Garment Factory Workers- Stitching a Life below Living Wage:
MPs Kem Sokha, Yim Sovann and Mu Sochua meet 300 workers
The crucial question for workers are salary, their rights and safe and decent working conditions.
What are the Sangkrous Jeat party's solutions for them?
Please follow us on your facebook in live broadcasting from Po Sen Chey commune-Phnom Penh, Cambodia. 10 March, 2013 from 08:00 AM to 11:00AM.
http://www.ustream.tv/channel/meeting-workers-and-mp-mu-sochua-kem-sokha
to read.

* 'Cambodian garment unions and GMAC can resolve wage issue':
Workers' unions as well as the Garment Manufacturers Association in Cambodia (GMAC) need to reach a compromise over the wage debate, Vong Sovann, Deputy Secretary-General of the Ministry of Social Affairs' Strike Resolution Committee has said.
The official, who is supervising the wage negotiations, said the existing minimum wage of US$ 61 per month is very less and the garment workers are seeking a hike in wages, which however is not acceptable to factory owners, The Phnom Penh Post reported.
The last round of negotiations failed as though the unions cut their demand from US$ 120 to US$ 100, GMAC expressed readiness to approve a rise of only US$ 6, Mr. Sovann said. 
read more.
* Court date: Summonses over alleged factory attack:
A group of garment workers and a Free Trade Union representative have been summonsed for questioning over the alleged beating of one of their bosses during a strike that has been raging since February 22.
Thoeun Chek, the group's representative, said a total of seven workers and the unionist, all from Eternity Global sporting factory in Kandal's Ang Snuol district, would appear in the provincial court over an "intentional violence" matter or at the provincial police station over an undisclosed matter. Some had been summonsed to both."The employer has accused us of intentional violence against a Chinese general-director, but we didn't beat anybody up," he said. "I'm worried this is a fake case."
read more.
* Better Factories Cambodia expands services to the footwear industry:
Starting 27 February, Better Factories Cambodia (BFC) has created a new programme to extend services to Cambodia's footwear sector. BFC is the first Better Work country programme to expand  into footwear, following a pilot project to better understand conditions and compliance needs in footwear factories.
BFC will offer bundled services to footwear factories through a voluntary programme, providing a compliance assessment and customized advisory services on an annual basis.  Special attention will be given to chemical management and safety because of the potential impact on workers' health.
There are 45 footwear factories in Cambodia with total exports of about $300 million. Although Cambodia is considered to be too small to support a large footwear industry, it is believed to be well suited to support smaller-scale production. The industry is expected to grow gradually, with many factories producing for suppliers in Vietnam. read more.

08

:

57

:

00

local time MALAYSIA
* Textile techniques:
Here is a visual guide to the different textile arts on display at the Islamic Arts Museum Malaysia:

LIMAR is a single weft-ikat textile once woven principally in Terengganu and Kelantan, Palembang in South Sumatra, and southern Thailand. Woven only of silk in plain or twill weave, limar is the preserve of nobility as it employs costly materials and its manufacture is especially tedious. It can be enhanced with supplementary gold threads, creating limar bersongket, or gold leaf weaving, producing limar bertelepuk. Limar has become virtually obsolete in Malaysia as many limar practitioners have died and no written historical documentation exists on its traditional manufacture.  read more about other techniques.

* Labour chief: Our wage model better:
Labour chief Lim Swee Say has rejected renewed calls from MPs for a minimum wage system.
Speaking on the second day of the Budget debate, he said Singapore's model of Work­­­­­­-fare Income Supplement, Workfare Training Support and a progressive wage system worked better overall than a minimum wage.
"With the WIS, WTS and the progressive wage model, we believe we have now a minimum wage model – in fact, it is more than a minimum wage model – whereby we can actually maximise the upside for the low-wage workers, and at the same time, minimise the downside," he said.  read more.

08

:

57

:

00

local time  INDONESIA
* Indonesian Footwear Exports Predicted to Drop Due to Costs, Protests:
The Indonesian Footwear Association says the value of the nation's footwear exports may fall 10 percent this year, dragged down by labor unrest and higher wages as well as the troubled global economy.
Eddy Widjanarko, chairman of the association known as Aprisindo, said the United States, Europe and Japan were still Indonesian footwear manufacturers' key consumer markets, despite exporters stepping up efforts to tap potentially lucrative markets such as Dubai in the United Arab Emirates and countries in Latin America.
"Buyers won't want to buy with our new higher prices and our production costs keep climbing," Eddy warned.
He said some producers would not be able to handle the rise in production costs and therefore would end up offering more expensive prices, resulting in overseas buyers reducing the size of their purchases or dropping orders altogether.  read more.

* Ministry to provide Rp 54b for SMEs this year:
The Cooperatives and Small and Medium Enterprises Ministry has announced that it will grant money to budding entrepreneurs to facilitate them in obtaining land certificates to help them meet loan requirements, in a bid to upgrade existing micro-, small- and medium-scale (UMKM) businesses.
The ministry's deputy assistant for funding, Tamim Saefudin, told a seminar in Jakarta on Thursday that the ministry had budgeted Rp 54 billion (US$5.5 million) this year in grants of Rp 25 million each for 2,160 novice entrepreneurs nationwide.
read more.

07

:

27

:

00

local time BURMA/MYANMAR
* Myanmar workers continue strike at supplier of Ralph Lauren in Jordan:
More than 1,000 garment workers from Myanmar are continuing their strike over what they describe as unhealthy food and discriminatory wages at a factory in an industrial zone in Jordan that supplies global brands.
Jordan's Century Miracle Apparel makes women's apparel for Ralph Lauren Canada and United States-based Eddie Baurer and Bon Ton, among others, according to international shipping data.
The Myanmar workers at its garment factory in the northern city of Ar Ramtha were sent there by an unlicensed recruitment agency, according to a report on Myanmar state-run broadcaster MRTV.
Online reports said that the workers had yet to resolve a dispute with the company that began in mid February with an outbreak of diarrhea that was believed to be the result of food poisoning. More than 40 workers who got sick were forced to continue working, reports said at the time.   read more.

06

:

42

:

00

local time NEPAL
* Unequal wages' women labourers rue gender bias:
Rights defenders lay stress on educating women about their equal rights

Life for a woman who has to compete with her male counterpart is not all hunky dory in our society. This is especially so when women dared to enter what for centuries was regarded as male bastion to earn their livelihoods.
Although the 103rd International Women's Day was observed with much fanfare across the country yesterday, the story of oppression has hardly changed much for those uneducated, as they are still denied their basic rights.
Many women in Myagdi, who have to sustain their livelihoods are being engaged in the worst form of labour. They are paid less than their male counterparts, especially in areas likeconstruction, agriculture, transportation, domestic work and hotels.
read more.

06

:

57

:

00

local time BANGLA DESH
* Worker shortage in Ctg threatens apparel sector:
 The rapid growth of the garment sector has left the port city with a shortage of around one lakh workers, industry insiders said.
"Due to proximity to the Chittagong port, most of the buyers prefer to do business with garment factories based in Chittagong," said MA Wahab, managing director of Day Group of Industries.
As a result, garment factories are sprouting all over the port city, causing a shortage of skilled workers.
"On most occasions, because of worker shortage we are unable to meet the deadlines, and are forced to give 5 percent discount as compensation."
"It means we are incurring losses and paying workers late."
A total of 780 factories are registered in Chittagong, employing more than 5.1 lakh workers, according to Bangladesh Garment Manufacturers and Exporters Association.
The crisis will soon turn into a threat for the garment sector if alternatives are not thought of now, said Nasir Uddin Chowdhury, first vice-president of BGMEA.
read more.

* RMG production cost goes up by 30pc:
The cost of apparel manufacturing has surged by about 30 per cent in recent days as a sequel to adversarial politics and frequent observance of 'hartal' (general strike) which force exporters for air shipment of  ready-made garments.
According to industry sources, the ongoing hartal programme has seriously affected the country's apparel sector as the whole supply chain including production, distribution and shipments came to a standstill. Besides high bank interest, volatile fuel price and power outage are pushing up the overall production costs, industry sources said. All these are putting hurdles to uninterrupted production and export-oriented activities and may hurl further blows to businesses.
Many of the readymade garment (RMG) exporters, sources said, have failed to make shipment of their consignments because of hartal that prohibits movement of vehicles. "Many RMG companies would have to ship their product by air, to meet deadline, which would cost them a huge amount of money, said BGMEA vice president Faroque Hasan.
A good number of entrepreneurs, sources said, are now trying to transport the shipments through air cargo as orders of many of them are very near to deadline. If failed to meet the deadline, industry sources feared huge stock pile in coming days which will ultimately hamper efficiency of the industry.
read more. & read more.

* Exporters concerned over signing of EU-India FTA:
Local exporters have expressed their grave concern over the possibility of signing a free trade agreement (FTA) between the European Union (EU) and India, saying local industries will face tough competition from India, if the deal is signed.
They said Bangladeshi exporters are already facing firm challenges in their core markets due to the Euro Zone crisis and weakening of the US economy.
Besides, the trade ban, imposed on Myanmar by the US and the EU, has already been withdrawn. Myanmar, being a resource-rich country, will emerge as another tough competitor for Bangladesh, they added.
According to reports available, the EU and India are in the final stage of discussion of signing a FTA, under which duty-free access of Indian goods to the EU market might be allowed.  read more.

* BGMEA to prepare biometric database of workers:
The Bangladesh Garments Manufacturers and Exporters Association on Saturday signed two separate memorandums of understanding with two IT farms to digitalize issuance process of the Certificate of Origin and to prepare a biometric database of garment workers.
BGMEA president Md Shafiul Islam Mohiuddin and Information Solutions Limited managing director Shapir Khasru signed the MoU on digital issuance of the Certificate of Origin.
The MoU on biometric identity of RMG workers and workers information management based on finger print was signed with Systech-Tiger IT.
Shafiul and Systech Digital Limited managing director Rashidul Hasan signed the memo at a programme at the conference room of the BGMEA in the city.
to read. & read more.

* BGMEA polls tomorrow- New leadership to face number of challenges:
The country's garment manufacturers go to polls on Sunday to elect their new leaders for a term of two years in the wake of political turmoil in the country and global economic crisis.
A total of 3,196 voters will exercise their franchise to elect 27 directors of the executive committee – 20 from the Dhaka zone and seven from the Chittagong zone.
Observers said, the new committee will also have to face a number of global challenge, including economic recession in the west, to retain GSP facility in the US market, diversification export market and image building to the international buyers.
At the same time, the new executive body of Bangladesh Garment Manufacturers and Exporters Association (BGMEA) will have to take the challenge of maintaining edge of local apparels in the international market in the face of rising cost of production resulted from frequent upward adjustment of fuel and electricity tariff by the government.
Two contesting panels, Shammilio Parishad led by Atiqul Islam and Forum led by Mahmud Hasan Khan Babu, are contesting the election of BGMEA, the apex trade body of ready-made garment (RMG) sector.  read more. &  read more.

* Shammilta Parishad wins BGMEA polls:
Shammilta Parishad has swept the election to BGMEA, the apparel sector's trade body, bagging 21director's posts out of 27. The Parishad leaders bagged 15 posts from Dhaka zone while six from that of Chittagong.
Panel leader Atiqul Islam, M Sajjadur Rahman Mridha, SM Mannan, Mahbubur Rahman, Abul Kalam, Shahidullah Azim, KM Rafiqul Islam, Nasir Uddin, Moshiul Azam, Syed Sadik Ahmed, Azmat Rahman, Reaz Bin Mahmud, Abdullah Baki and Arshad Jamal were elected from Dhaka Zone.
Nasir Uddin Ahmed Chowdhury, M Abdul Wahab, Sheikh Sadi, Anjan Shekhor Das, Sabbir Mostafa and Sayed Nazrul Islam were elected from Chittagong.
read more. & read more. & read more.

* Majority for relocation of BGMEA Building: Survey:
About 78 percent of the people who visited the newly-built Hatirjheel-Begunbari project want removal of the BGMEA Building from the project area to ensure its beauty and better water management, according to an opinion survey.    
Beside, about 22 percent visitors want to bring the building under government's control and use it in the greater public interest. But, they suggested installing alternative drainage system in the project to ensure smoother water flow, the survey says. read more. & read more.

* Jute market catches fire in Faridpur:
A devastating fire burnt to ashes a huge quantity of raw jute kept in 10 godowns and some 40 shops in Kanaipur jute market in Sadar upazila on Friday afternoon.
The cause of the fire could not be determined immediately.
Jute traders said the fire broke out when most of them went for Juma prayer.
However, locals suspected that it was an act of sabotage.
Faridpur Fire Service Station official Selim said five fire fighting units from Faridpur and Boalmari rushed to the spot and doused the blaze with the help of local people after frantic efforts of two hours.
Five people were injured during the fire incident.
 Jute traders claimed that the extent of losses caused by the fire could go up to Tk 20 crore.
 A four-member committee was formed to probe the incident.
to read.
* Bright prospects for knitwear exports:
The garments industry started its venture in the late 1970s with only nine production units. However, it gradually developed into the main exporting industry by late 1980s. Currently, more than 5,000 factories are in operation in the country, where about four million people are directly employed. Knitwear is the highly value-added RMG product in our country.
Bangladesh exported its first consignment of knitwear products in 1973. Presently, the country is the second largest knitwear exporter in the world after China. Though, at the beginning, about 7.64 per cent of total national export earnings were from knitwear exports, the sector has continued to capture the lion's share in national exports since FY 2007-08. Prior to 2007, more than 92.48 per cent of total knitwear products were exported to the European Union and the United States.
This percentage was reduced to 75.74 per cent in 2011. This indicates that Bangladesh's knitwear export market is now more diversified. Moreover, in 2002, Bangladesh exported knitwear products to only 86 countries while in 2012, it exported RMG products to 148 countries. Hence, Bangladesh explored 62 newer destinations for its knitwear exports during last 10 years.  read more.

* Indian countervailing duty on BD apparels:
The Indian government in its latest budget has proposed imposition of 15.36 per cent duty including 12.36 per cent countervailing duty (CVD) and 3.0 per cent additional cess on the import of readymade garments (RMG) from Bangladesh.
The proposal has reportedly been made against the backdrop of growing pressure from the Indian textile lobby that has been complaining about an uneven competition in the case of 46 Bangladesh apparel items, now enjoying duty-free entry into India.
read more.

06

:

27

:

00

local time INDIA
* Rehabilitation scheme: Textile unions seek relaxation in eligibility criteria:
Trade unions here have appealed to the Union Ministry of Textiles to relax the eligibility criteria so that more number of textile mill workers of closed mills benefit from the Textile Workers' Rehabilitation Fund Scheme.
The scheme has so far benefited more than one lakh workers of 89 textile mills across the country.
According to information available on the website of the Textile Commissioner, the Ministry had approved Rs. 518 crore for the scheme till the end of December 2012 and Rs. 320 crore was disbursed. In the first nine months of 2012-13, Rs. 2.2 crore was disbursed to 453 workers.
K.G. Jagannathan, secretary of Coimbatore District Textile Mill Workers' Union (AITUC), told The Hindu on Saturday that workers in a couple of mills that were closed down in Coimbatore had also benefited from the scheme.
Workers in as many as 47 textile mills here that had shut shop 10 or 15 years ago would get funds through the scheme if the eligibility criteria would be relaxed.
read more.

* Apparel exporters look to enhance European presence:
In a bid to increase presence in key European markets, the Apparel Exports Promotion Council (AEPC) is participating in buyer-seller meets in Denmark and United Kingdom (UK).
AEPC is participating in the meet at Copenhagen in Denmark on May 6 and Iksat (also in Denmark) on May 7. The meet would be held at London on May 9 and 10. The council is arranging business-to-business meetings and has invited buyers for one-on-one interaction.
"There is enormous potential to expand readymade garment exports in these markets," AEPC said in a statement. "The Scandinavian market, especially Denmark, has got very good potential for export of garments from India," it said.
Denmark imported readymade garments worth $4.5 in 2011. India exported garments to the tune of only $374 million to Denmark in 2011. The United Kingdom is one of the biggest markets for apparel exports from India. UK imported garments worth about $25 billion in 2011. India exported garments to the tune of about $1.74 billion in 2011. The import duty is in the region of about 11.5% in these countries.
read more.

* Surat set to make textile products using banana fibre:
Textile entrepreneurs in country's biggest man-made fabric industry in Surat are all set to try manufacturing biodegradable and eco-friendly technical textile products using natural banana fibre.
The Man-Made Textile Research Association (MANTRA) has successfully prepared fabrics using banana fibre on powerloom and processed them into dyed, printed and finished products. They were then subjected to coating and lamination and made into technical textile products.
Some of the technical textile products produced from banana fibre include a flame retardant curtain fabric, a water repellent and breathable shoe fabric, home furnishing fabric, banana fibre carpet and floor mat.  read more.

* Cotton export ban vitally flawed:
The ban on export of cotton has come as a bolt from the blue and raised a veritable storm at home and abroad. Both Maharashtra and Gujarat have protested to the Prime Minister who has asked the Group of Ministers to urgently re-examine the decision.
And, the Union minister for agriculture, Sharad Pawar has stated that he was not consulted and he was opposed to this move.
The chairman of the Commission on Agricultural Costs and Prices, Ashok Gulati, observed that cotton prices were ruling below the year ago level, hurting farmers and the export ban amounts to "adding salt to injury".Strong words indeed but even harsh sentiments were voiced from overseas.  read more.

* Cotton needlessly costly, complain textile mills:
Textile mills are complaining of an acute cotton shortage and consequent losses due to having to import it to meet the domestic scarcity and export commitments.
The two public sector agencies, Cotton Corporation of India (CCI) and the National Agricultural Cooperative Marketing Federation of India (Nafed) procured around three million bales (170 kg each) of cotton through market intervention about four months earlier. The quantity is equivalent to a little over a month of mill consumption.
But the agencies have released hardly 20,000 bales since the procurement started in October last year. In these four months, however, the fundamentals have changed significantly, resulting in the domestic price rising higher than the global price. Yet, the ministry of textiles has not directed CCI and NAFED to release the quantity they procured.  read more.

* Indian textile sector agitated over rising cotton prices:
Indian cotton prices which began surging from the first week of February 2013 are still gaining momentum and scaled news high's on March 6, in the new cotton season beginning October 2012. 
After being stable and moving in a narrow range since October 2012, Shankar-6 cotton prices have shot up in a matter of 30 days from Rs 34,000 per candy on February 5 to Rs 37,925 per candy on March 7, up 11.54%.
This has led to a furore in the Indian textile sector which had witnessed utmost stability in the last few months, mainly due to steady cotton prices. Most of the experts fibre2fashion spoke to, blame the abnormal surge in cotton export registrations in February. 
read more.
* VAT a burden, say textile traders:

Textile shops remained closed in Hyderabad and others parts of the State on Saturday.
Textile traders across the State under the aegis of A.P. Federation of Textile Associations shut their businesses from Saturday as part of their indefinite trade bandh call demanding exemption of Value Added Tax (VAT) on sale of fabric.
Malls support bandh
Textiles counters only in malls and retail chains are not hit by the trade bandh. However, the federation leaders are trying to convince the managements of malls and retail chains to express their solidarity with textile trade bandh by suspending sale of fabric.  read more.

* Voice against noise:
Arvind Gayatri, 42, a weaving supervisor in a textile unit at Bhathena, has problem in hearing. He has been working in the powerloom unit for years. The constant sound of the machines has taken its toll on his ear drums.
Munna Sahukar, a native of Burhanpur in Uttar Pradesh, has been driving auto-rickshaw in the city for the past five years. He too suffers from hearing problem caused by different types of horns of vehicles. "I can't hear if you speak softly," he said.
"This is a common occurrence in urban life. I realized the gravity of it while working for my NGOs Saraswati Education Trust and Telugu Foundation Trust," said founder of the NGOs and BJP councillor PVS Sharma.
The permissible level of sound in Surat city is 60 decibels. However, the sound level at many places is as high as 90 decibels. In this background, three ear and throat specialists, two psychiatrists, two chartered accountants and Sharma, who is a former Income Tax officer, have set up Shantam Foundation to help reduce noise pollution in the city. The slogan of their NGO is 'Voice against noise'. The founders claim that this is first of its kind NGO in the country to take up the problem of noise pollution. read more.

06

:

27

:

00

local time SRI LANKA
* Increase minimum wage:
The salaries of private sector employees should be increased by Rs 10,463, the Inter Company Employees' Union (ICEU) demanded yesterday.
Speaking to Ceylon Today, ICEU General Secretary, Janaka Adhikari, said the minimum wage of a private sector employee is a mere Rs 9,625, whilst a government-sector employee received a monthly salary of at least Rs 20,088.
"We as private sector employees contribute more to the economy than the public sector; however, regardless of being private or public, workers in both sectors face the same economic problems in the country with today's high cost of living. We both face the same problems and it is unfair that one of us is paid much less than the other," Adikari said.  read more.

* Economist suggests new wage formula SL apparel workers:
An economic expert has suggested to implement a wages formula based on net export earnings per worker for Sri Lankan apparel workers allegedly receiving low wages and forced to work excessive overtime to meet unrealistic, ever-increasing targets.

There was somewhat of a stagnant period in the apparel sector during 2006 and 2010, but now in 2011 and 2012 the apparel sector has shown a significant growth in terms of net export earnings per worker," he observed.
Dr. Nishan de Mel, Director, Verite Research said that it would be prudent for trade unions to negotiate wage increases of these workers in relation to "net export earnings per worker" as that has real content in what the industry earned
He was addressing a recent forum organised by the Free Trade Zones & General Services Employees' Union (FTZ&GSEU) on "Foreign Investments & Garment Industry; What's Wrong, Where" at the National Library Services Board auditorium in Colombo.
Dr. de Mel was of the view that demanding wage increases in relation to rise of cost of living and GDP growth has counter arguments in that, the company owners could always say, they cannot respond to issues out of their ambit and they can only afford to consider demands according to what they earn as income or profit.  read more.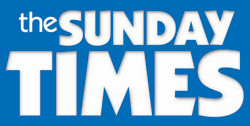 * Stop violence against women at work! :

A promise is a promise: Time for action to end violence against women
Workplace violence assumes many forms and women are often particularly vulnerable, especially in the informal economy. Such violence is wrong and isa violation of the most basic human rights. Workplace violence including sexual harassment also represents a significant barrier to women's access and equitable treatment and opportunities in the labour market.
The ILO's decent work mandate compels it to act against violence at work and to foster workplace environments founded on gender equality and respect. Gender-based violence is clearly at odds with themeaning of decent work: full and productive employmentfor women and men in conditions of freedom, equity, security and human dignity.  read more.

05

:

57

:

00

local time  PAKISTAN
* Protest against sales tax: At least 150,000 power looms shut down:
Owners of textile mills have closed down at least 150,000 power looms in protest against the imposition of 2 per cent sales tax on the sector.
On Saturday, Council of Loom Owners' Association (CLOA) chairman Waheed Khalid Ramay said the textile associations' presidents had unanimously decided to shut down the textile sector if the imposition sales tax was not withdrawn.
Shakeel Ansari, the All Pakistan Textile Sizing Industries Associations (APTSIA) chairman, said the association had requested the government, five days earlier, to withdraw the sales tax but the request was not considered.
(…)
In the next phase, he said, the remaining textile units could also be closed which would result in massive unemployment.
read more.

* Karachi: fire breaks out cotton factory:
Six fire brigade vehicles and a water bowser are making efforts to douse a fire, that broke out in a cotton factory in F.B Area on Friday night, Geo News reported.
The cause of the fire could not be ascertained immediately. to read.

* Textile gets Rs8.16bn refunds against Rs1.25bn ST payment:
The gross sales tax collection from textile sector stood at Rs 1,250.76 million against refund of Rs 8,165.46 million paid to the sector during (July-Jan) 2012-13.
Sources told Business Recorder here on Saturday that the refunds obtained by the textile sector are much higher as compared to sales tax paid by textile units. The refund of Rs 8,165.46 million was obtained during (July-Jan) 2012-13 against sales tax payment of Rs 1,250.76 million, reflecting a huge difference of Rs 6,914.7 million. The gross sales tax collection from plastic sector was Rs 446.2 million against refund of Rs 80.1 million during (July-Jan) 2012-13.  read more.

* APTMA seeks five-day gas supply urgently:
All Pakistan Textile Mills Association (APTMA) leadership has urged the government to resume gas supply to textile industry in Punjab for five days a week, as supplies of the SNGPL have improved with favourable weather conditions.
The APTMA leadership including Central Chairman APTMA Ahsan Bashir, Chairman APTMA Punjab Shahzad Ali Khan and Group Leader APTMA Gohar Ejaz made this demand during a press conference at the APTMA Punjab office on Friday.
Central Chairman APTMA Ahsan Bashir has said that the government should resume five days a week gas supply to industry before the dissolution of the government. Chairman APTMA Punjab Shahzad Ali Khan said the textile industry has witnessed unprecedented gas load shedding during December 2012 (28 days), January and February 2013 (31 and 24 days respectively), followed by twice a week gas supply by the SNGPL. read more. & read more.

* Textile industry calls for equitable gas distribution:
Demanding equitable distribution of gas, the Punjab chapter of the All Pakistan Textile Mills Association has said the textile industry is fighting for its survival due to inequitable supply of energy and power.
Aptma Punjab chapter chairman Shahzad Ali Khan at a press conference demanded resumption of 5 days a week gas supply to the textile industry in Punjab. The APTMA held a meeting to discuss the crisis arising out of the prevailing gas suspension to the textile industry. Gohar Ejaz chairman of APTMA said that APTMA has sought equitable and transparent distribution of gas to all stakeholders.
read more.

* Textile tycoons flay CNG panel chief's statement:
Chairman All Pakistan Textile Mills Association (APTMA) Ahsan Bashir has strongly condemned the CNG Association Chairman Ghyas Paracha terming his narration incorrect and fabricated, claiming that assertions about efficiency of textile industry's Captive Power Plants (CPPs) were based upon absolutely false facts.
It is quite ironical that the energy efficiency of the CNG sector is not more than 10 to 12 percent but Ghyas Paracha is worrying about the efficiency of CPPs, which is close to 40 percent in general and above 45 percent with Combined Cycle Usage, equal to nearly 50 percent efficiency of Independent Power Producers (IPPs) on Combined Cycle Usage.  read more.

* CNG sector efficiency not more than 12pc: Aptma:
All Pakistan Textile Mills Association (APTMA) Chairman Ahsan Bashir has observed that energy efficiency of the CNG sector is not more than 10 to 12 percent while efficiency of CPPs is close to 40 percent in general and above 45 percent with Combined Cycle Usage, equal to the efficiency of Independent Power Producers (IPPs) falling around 50 percent on Combined Cycle Usage around the globe.
Further, various studies by internationally renowned institutions, including Friends of Pakistan and Ministry of Petroleum, have unanimously resolved that power production through CPPs is the most efficient and economically viable use of natural gas around the world. read more.

* Textile sector loses export orders worth $1bn in seven months:
Pakistan's key textile sector has lost export orders worth an estimated $1 billion in the first seven months of the current fiscal year due to crippling power outages which has severely impacted production thereby forcing global buyers to shift their orders to other countries, industry officials have said.
Representatives of the sector have time and again appealed to the government to accord top priority to the textile sector vis-à-vis supply of gas and power as it is the only sector of the economy that has the potential to earn much-needed foreign exchange reserves.
Gohar Ejaz, former chairman of the All Pakistan Textile Mills Association (APTMA), said that the sector these days is only accepting those orders that it could execute after taking in to account closures it is facing due to energy and power shortages. He said the textile sector has kept on adding value to its products which is the prime reason why the decline in exports in terms of value is less than the decline in quantity. read more.

IRAN
* Iran exports 664 mln USD worth of textiles in 11 months: report:
Iran exported 644 million U.S. dollars worth of textile products during the first eleven months of the current Iranian calendar year (from March 20, 2012, to February 18, 2013), Tehran Times daily reported Sunday.
Textile exports of the country grew by 24 percent compared to the same period in the past year, according to the report.
Machine-made floorings, clothing and threads were among the main exported textile products.
Regional countries as well as South American states are the main importers of Iranian textile products, Iranian industry ministry official Mehdi Eslampanah was quoted as saying.  to read.