22

:

06

:

33

local time  CHINA
* Coach had 40% sales growth in China:
Coach Inc, the United States-based fashion brand, achieved very strong results in China for its second fiscal quarter ended Dec 29 with total sales growing 40 percent year-on-year, the company said on Wednesday.
The brand's like-for-like sales increased at a double-digit rate in the country. Thirteen new locations were opened bringing the total stores to 117 in China during the period.
read more.

21

:

06

:

33

local time  VIET NAM
* Textile and garment industry focus on key markets:
The US, Japan, the EU and the Republic of Korea will remain key export markets for Vietnam's textile and garment industry in 2013, according to the Vietnam Textile and Apparel Association (VITAS).

The association believes the US will continue to be the national textile and garment industry's largest market in the coming time. Japan is expected to surpass the EU to become the second biggest importer with a turnover of US$2.37 billion, an 18% increase from 2012.
VITAS forecasts a slight increase in global demand for textiles and garments, including a 3% increase in the US, 18% in Japan and 5% in other markets.
read more.

* Workers hospitalised for food poisoning:
Eighty-eight workers from the Phong Phu Garment and Textile Company in Quang Tri Province's Hai Lang District have been hospitalised for food poisoning as of this morning.
Eight of the patients are in a serious condition suffering from convulsions, vomiting, stomachache and digestive disorders, according to director of the district's Polyclinic Nguyen Xuan Tiet.
All the patients were diagnosed and treated in a timely manner so none were in a critical condition but further monitoring and treatment were needed to ensure their safety, he said.
Up to 150 workers at the company first suffered from poisoning yesterday after having lunch with soup, meat and vegetables.
The cause of the poisoning is under investigation. to read.

21

:

06

:

33

local time THAILAND
* Poll finds Bt300 wage 'to begin hurting soon':
More than half of the respondents to a business poll said the government's proposals for mitigating the impact of the new Bt300 minimum wage were insufficient, and consumers and the very workers the higher wage is meant to help could see negative effects around midyear.
As well, according to the same poll of 600 enterprises nationwide by the University of the Thai Chamber of Commerce (UTCC), most are worried that the rapid appreciation of the baht will hurt the ability of Thai exporters to compete against rivals in other countries. They called on the government to come out with urgent and concrete measures to stabilise the baht and not allow it to go below 30 to the US dollar.
The survey found that most enterprises would be able to cope with the higher cost of labour for only seven months before taking steps to maintain their profits, or even shutting down in extreme cases. read more.

* Wage Hike -PM says help on way for private firms:
Efforts are under way to help the private sector cope with the government's 300-baht wage hike policy, Prime Minister Yingluck Shinawatra says.
The National Economic and Social Development Board, the Finance Ministry and the Commerce Ministry have been told to get in on the act, Ms Yingluck said yesterday.
The agencies are expected to hold a meeting with the private sector to discuss possible measures to be taken to cushion the impacts, she said. Some employers have complained the policy risks undermining their competitiveness.
"We are closely monitoring the situation and considering steps to reduce risks. But there is no reason to get overly worried. We can work it out," the prime minister said.
read more.

* Court plays down harshness of Somyot's sentence:
The Criminal Court chief judge insists the 10-year prison sentence handed down to Voice of Taksin editor Somyot Prueksakasemsuk for lese majeste crimes is reasonable.
Mr Somyot was given a five-year jail term for each of the two charges filed against him for violating Section 112 of the Criminal Code when he published two articles deemed offensive to the monarchy in 2010.
Chief judge Thawee Prachuablarb made his comments after the European Union said it was "deeply concerned" by the court's decision on Wednesday. read more.

* Top judge rejects criticism of court's lese majeste ruling:
The Criminal Court's chief judge yesterday countered criticism by foreign organisations after the editor of a magazine popular among the red shirts was sentenced to 10 years in jail on lese majeste offences.
Thawee Prachuablarb said Voice of Taksin editor Somyos Preuksakasemsuk had published articles that insulted His Majesty the King, adding that the articles did not present a fair or academic viewpoint.
He said the lese majeste law reflected Thailand's culture, which is different from those of other countries. "It is narrow-minded to describe the court as barbaric or as an organisation that protects the monarchy," he said. The chief judge welcomed honest and fair criticism of the judiciary, but warned that the court might take legal action against those who unfairly attack it.  read more.

* UN denounces Somyot verdict:
Jailing former editor Somyot Prueksakasemsuk for lese majeste has undermined freedom of expression and is a setback to human rights, says the UN High Commissioner for Human Rights.
Navi Pillay said yesterday she was deeply concerned by the 10-year prison term handed to the former Voice of Taksin magazine editor on Wednesday.
"The court's decision is the latest indication of a disturbing trend in which lese majeste charges are used for political purposes," Ms Pillay said.
The High Commissioner also expressed concern over the length of Mr Somyot's pre-trial detention and repeated bail denials.  read more.

21

:

06

:

33

local time CAMBODIA
* Hundreds of strikers block road in Phnom Penh:
More than 700 workers from the International Royal Fashion garment factory, in Phnom Penh's Dangkor district, blocked the Veng Sreng road yesterday for about four hours to show their dissatisfaction with their employer's failure to respond to their demands.
Sieng Sambath, president of the Federation of Friendship Unions, said yesterday he was concerned that the situation at the factory could descend into violence if workers' demands were not met.
"The workers are very angry with the factory," he said.
"That's why they blocked the road, and I am afraid they will do something bad to the factory if they cannot control their anger."  read more.

22

:

06

:

33

local time  MALAYSIA
* SMEs uncertain over minimum wage:
Many small and medium-sized enterprises (SMEs) in Johor are still uncertain on how to implement the minimum wage scheme as there are no definite guidelines for the scheme.
South Johor SME Association chairman, Teh Kee Sim said the scheme which took effect on Jan 1, had caused unnecessary "headache" for most businesses.
He said without clear details or guidelines, the SMEs did not know the components that could be included in the scheme.
"Time is running short for us as we have to start paying our workers on or before Feb 7, but we do not know where to start," said Teh.  read more.

22

:

06

:

33

local time  INDONESIA
* Supplier of Original Marines targets CCC supporters instead of improving working conditions:
Last month CCC, Abiti Puliti and Filcams CGIL started a public campaign to call on Original Marines and its supplier, the Indonesian factory PT SC Enterprise to stop the abuse against workers who produce for PT SC Enterprise.
CCC and Filcams CGIL also urged PT SCE to re-hire 42 workers that were illegally dismissed after forming the independent union SP SCE in March last year. Instead of ending this wrongful conduct and re-hiring the dismissed workers, intimidation increased and now also focuses on CCC, Abiti Puliti and Filcams CGIL which have legitimately denounced the case.
The Indonesian company PT SCE[, owned by an Italian citizen called Stefano Cavazza,] responded to this call for action with more pressure on workers. Workers interviews confirmed that there is still a climate of intimidation and poor working conditions at the factory.
If workers do not reach their production targets, they receive wage deductions and overtime is mandatory. The factory owner now also targets CCC supporters via email. Several campaign groups received unacceptable threatening emails from Mr. Cavazza. While PT SCE currently seems eager to communicate, it failed to respond to any of the letters send by CCC and Filcams CGIL before the case went public.
read more.

* Outline of trade union rights violations at PT SC Enterprises:
The below narrative describes the challenges faced by SP SCE union in organizing at PT SC Enterprises, including multiple violations of trade union rights by PT SC Enterprises management, as reported by SP SCE union and KASBI to Oxfam and the Clean Clothes Campaign.
This report takes carefully into account all the conferring documentation as well as numerous investigations and related statements obtained from SP SCE (affiliated to KASBI) and obtained directly from the parties involved.
see and read more.

20

:

06

:

33

local time  BANGLA DESH
           ASHULIA TAZREEN GARMENT FACTORY FIRE:
* Two months after Tazreen: still no money:
Jomila Khatun is the mother of Ainal Hossain (25), who died in the fire. He was her only son. She is a widow and stayed with Ainal and his wife Rasheda. Rasheda has no job.
The family is from Ashulia, the area where the factory was located. "Ainal worked in the garment industry since five years as machine operator on the fourth floor, his salary was 7000Tk.
We found his body the next morning at ten o'clock at the school. Everybody got 20,000Tk but we didn't, we didn't know that we were entitled to get money and our mind was somewhere else.
So we received nothing." Rasheda adds: "There were officials around when we collected the body, but no one told us anything. We didn't put our name on a list. We just took the body home and buried him on the graveyard the same day. My guardian went to BGMEA on Monday, the next day.
They took his name and mobile number and said that we would get money later. We didn't get any paper from them that shows that we put our name on the list though."
read more.

* Bangladesh Fire Victims' Families Wait for Money:
When fire ravaged a Bangladeshi garment factory, killing 112 workers, dozens of their families did not even have a body to bury because their loved ones' remains were burned beyond recognition. Two months later, the same families have yet to receive any of the compensation they were promised — not even their relatives' last paychecks.
An official with the country's powerful garment industry said DNA tests must first be conducted to confirm the losses of more than 50 families. He would not say why the families have not even received the wages their relatives had earned before the Nov. 24 blaze.
Many of the families desperately need money after losing their primary breadwinners in the fire at the Tazreen factory, which made clothes for Wal-Mart, Disney and other Western brands.
(…)
"I have got nothing. Nobody is saying anything," said Ansar, who uses one name and who lost his wife and daughter in the fire.  read more. & read more.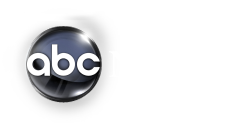 * No sooth for Tazreen burns; Over 50 victims' families yet to get wages, compensations:
The US has warned of canceling GSP benefits, EU has taken a resolution criticizing Bangladesh's lacking in safety legislation in apparel industries, while Walmart has announced "zero-tolerance policy" for violations of its global sourcing standards.
All these moves follow a November fire at Tajreen garments at Ashulia that not only killed 112 people but also revealed a miserable picture of working condition in the factories to shake the humanity across the globe.
(…)
Relatives of over 50 families are yet to be identified by DNA tests as the authorities are showing lethargy to this effect. The families have not even received the wages their relatives had earned before the blaze, it is alleged.
Many of the families desperately need money after losing their primary breadwinners in the fire at the Tazreen factory, which made clothes for Wal-Mart, Disney and other Western brands. read more.

* Multi-million Campensation Demand to C&A and KIK for Tazreen Fire Victims:
* Labour groups demand EUR 3 million compensation for families of
   deceased workers.
* Full compensation figure should include costs of medical treatment
   and loss of earnings of injured workers. 
*  EU supports labour group's call to textile companies to join independent    Bangladesh Fire and Building Safety Agreement.
Bangladeshi trade unions and international organisations Bangladeshi trade unions and international organizations call on all brands sourcing from the devastated Tazreen Fashions factory, which burnt down 24 November 2012 killing at least 112 workers, to ensure compensation, emergency relief and medical treatment to all those affected by the fire. The brands are also urged, along with other key
brands and stakeholders, for an immediate and transparent investigation into the events surrounding the fire and to take steps to prevent future tragedies in the industry.
The Clean Clothes Campaign and Bangladeshi trade unions calculate that at least 3 million Euro compensation should be paid to the families of the deceased for damages and loss of earnings. In addition, brands are expected to provide compensation for injured workers, cover costs of emergency relief and medical treatment and compensate loss of earnings suffered by workers recovering and those left unemployed as a result of the disaster. The full compensation package should cover educational fees for the children of the deceased. Immediate remuneration is vital, as a majority of workers still awaits compensation and is building debts due to medical costs and the loss of their jobs.
"The final compensation should be at least double 3 million Euros when the full impact on injured and unemployed workers is known, and the real loss of families of workers that died is taken into account.
The figure is a drop in the ocean for global brands, but means survival for Bangladesh garment workers who can earn as little as 30 Euros per month," says Tessel Pauli from the Clean Clothes Campaign. "Brands must also take long term preventative steps to prevent future fires.
No more workers should burn to death making our clothes."
(…)
The Clean Clothes Campaign urges buyers from Tazreen Fashions who have not yet admitted to sourcing from the factory to step forward and take full responsibility.
read more. Find the CCC petition here.

MORE AND OTHER NEWS:
* BGMEA to double ins coverage of workers:
Following widespread criticism about the poor insurance coverage after Tazreen fire incident, Bangladesh Garment Manufacturers and Exporters Association (BGMEA) has decided to double such coverage for all workers.
Under the group insurance policy of BGMEA, each of the garment workers is entitled to get Tk 100,000 and 125,000 for his/her death and 'disabilities while at work' respectively. But after implementation of the new decision, the workers would be eligible to have double the existing amount.  read more.

* US support can help promote safety:
Irked by the ongoing dispute on GSP issue, the former BGMEA leaders on Thursday sought cooperation from the US administration in improving safety standards in the local garments industry.
They said the industry has so far made tremendous progress in ensuring safety standards and workers' rights since the American Federation of Labour and Congress of Industrial Organisations (AFL-CIO) filed first petition with the Office of the U.S.
Trade Representative (USTR) to remove Bangladesh from the list of eligible beneficiary under the Generalised System of Preferences (GSP) on June 22, 2007.
Bangladesh also appeared before the USTR in three hearings on GSP to USTR in the year 2007 and 2009 and on January 24, 2012, in Washington.
In these hearings, the Bangladesh side made some commitments regarding improvement of labour standard and workers rights following the concerns by the US government.
Bilateral trade between Bangladesh and USA has grown tremendously in the recent years with RMG exports largely from Bangladesh.
But the US government is charging high tariff on an average 15.8 per cent on imports from Bangladesh, not covered by Generalised System of Preference (GSP), facilities.  read more. & read more. & read more.

* Bangladesh's garment exports to new markets soar:
There has been a record rise in Bangladesh's apparel exports to new emerging markets during the first six months of the current fiscal year that started on July 1, 2012.
Indicative of a year-on-year rise of 24.11 percent, new markets contributed around US$ 996.89 million of the US$ 9.94 billion that Bangladesh earned from exports of woven and knit garments during the first half of the current fiscal, according to the data released by the Export Promotion Bureau (EPB).
Europe accounted for US$ 5.81 billion of the overall earnings for the period, while the US and Canada accounted for US$ 2.27 billion and US$ 478.92 million worth of exports, respectively. 
read more.
&
read more.
* Germany's Olymp to increase RMG purchase from Bangladesh:
Olymp, a high-end garment wholesaler in Germany, plans to increase its purchase from Bangladesh, as the brand thinks Bangladesh is a proven destination for apparel outsourcing at competitive prices.
Currently, Olymp purchases 1.3 million pieces of men's shirts a year from Bangladesh, including some other knitwear products for men, from Viyellatex Group.
The company plans to increase the number to two million pieces soon, "because the country is capable of supplying the items at competitive prices", Mark Bezner, owner and chief executive officer of Olymp, told The Daily Star in an exclusive interview in Dhaka yesterday.
Olymp buys each shirt at $10, he said.
"I have a long-term plan in Bangladesh as China is no more competitive for outsourcing garment products. I am very pleased here in Bangladesh with my partner. China is now expensive and has a shortage of workers," he said.
read more. & read more.

* H&M wants to promote new water management strategy in Bangladesh:
The citizens of Dhaka, Bangladesh, know a thing or two about freshwater. They know there isn't much of it, for starters. And they know that what exists isn't very fresh. And much of that has to do with the local textile industry.
Bangladesh has more than 1,700 washing, dyeing and finishing units, many of them clustered around the capital. Together, they consume 1,500bn litres of water, much of which is then returned as chemically-charged waste.
Clothing retailer H&M says it wants to help. Many of the clothes in its high street stores started life in Bangladesh. Many others originate in China's textile belt where similar water problems are unfolding. To put that right, the Swedish clothing giant has unveiled what it says is an ambitious water management strategy. "This is about stewardship, meaning that we want to become a leader to take responsibility in the whole value chain," says Helena Helmersson, H&M's head of sustainability.
read more.

* RMG workers stage demo for back pay:
Several hundred workers of a garment factory at Aamtola of Ashulia on Thursday staged demonstrations demanding wage and protesting at assault on the workers.
In the face of the protest, the management declared the factory closed for the day to avoid further trouble.
Workers and the police said the workers of Deco Group started the demonstration in the morning demanding back pay.
The workers damaged some of the factory furniture, damaged a CCTV camera and smashed windowpanes, witnesses said. read more.

19

:

36

:

33

local time  INDIA
* Textile traders' bandh gets lukewarm response:
More than a hundred textile traders in Old City kept their shops open on Thursday defying what was otherwise a successful bandh called by the Andhra Pradesh Federation of Textile Traders Associations (APFTA).
Textile traders of the state are protesting the government's implementation of Value Added Tax (VAT) on the grounds that textiles are exempted from VAT in other parts of the country. The government issued an order in November last, announcing the slashing of tax percentage to one percent from five per cent and its implementation from April 1, 2012. The trader community however fears trade diversion in case the new tax is levied to other states and held a bandh on Thursday to protest the government's move.  read more.

* Textile traders down shutters against VAT:
An estimated one lakh textile trades across the State on Thursday downed shutters to focus attention on their demand of withdrawing Value-Added Tax (VAT) on textiles. Of this, about 15,000 traders located in the State capital participated in the protest, taking out a rally for about three km from Tobacco Bazaar in Secunderabad.
President of the A.P. Federation of Textiles Association Prakash Ammanabolu said Andhra Pradesh was the only State that levied VAT and regretted that the government here was not taking their demand seriously enough. The agitators met Secunderabad MP Anjan Kumar Yadav and submitted a memorandum. They were scheduled to meet Minister for Textiles Gaddam Prasad Kumar on Friday morning.
Mr. Prakash said they had sought an appointment with Chief Minister. "Based on his response to our just demand, our executive committee will meet to decide the future course of action," he said. to read.

* AEPC seeks fabric import policy:
Apparel Export Promotion Council chairman A. Sakthivel, in a pre-budget memorandum, has forwarded a list of requisitions from the Council to Union Finance Ministry which include formulation of policy for import of fabrics and certain tax incentives, among others.
He pointed out that boosters in the form of policies and fiscal sops were essential for the garment sector if the exports of apparels from the country had to catapult from the present annual turnover of $ 13.69 billion to touch the targeted export figures of $ 30 billion in the next three years.  read more.

* Govt to set up committee to probe Walmart issue: Pilot:
The government today said it will set up a committee to look into the allegations that US retail giant Walmart indulged in lobbying activities in India to gain entry in the country's market.
The Corporate Affairs Minister, Sachin Pilot said the government will set up a committee to look into the matter.
"The Minister of Parliamentary Affairs (Kamal Nath) has assured Parliament that he will set up a committee to look into the allegations (in the Walmart case) that have come in the media and we are working on that," Pilot said here after meeting senior executives from the country's top firms.  read more.

* Cotton yarn exports to touch record high in FY13:
This financial year, cotton yarn exports are expected to touch an all-time high, owing to good demand from China. Textile Commissioner A B Joshi said in 2012-13, about 1,000 million kg of yarn was expected to be exported. Earlier, he had estimated cotton yarn exports at 920 million kg. Last year, exports stood at 827.68 million kg.
During the April-December period, 758 million kg had been exported, 20 per cent higher compared to the year-ago period, according to sources in the textile commissioner's office. In April-November, cotton yarn production stood at 2,317 million kg, 14 per cent higher compared to the year-ago period.  read more.

19

:

06

:

33

local time  PAKISTAN
        THE KARACHI FIRE:
* Sindh Governor calls Zardari, Ashraf over Baldia factory fire case:
Governor Sindh Dr Ishratul Ebad Khan called President Asif Ali Zardari and Prime Minister Raja Pervez Ashraf late on Wednesday evening, appealing to them for ensuring provision of justice for the victims of the Baldia fatory fire, Express News reported.
The governor expressed concern over news that it had been decided to withdraw murder charges against the factory owners. He added that the case cannot be closed in such a manner.
The governor also directed Inspector General Police to speed up investigations in the matter.
Investigators had on January 13 decided to withdraw "intentional murder" charges against all nominated suspects, including the owners of the factory, Ali Enterprises due to lack of substantial evidence. The premier too had taken a personal interest in the case.
Anjuman Tajran Balochistan Quetta city president Nasir Tareen told APP on Wednesday that the Karachi administration had wrongly registered a case under section 302 against the owners of gutted factory prior to finding actual cause of the incident that left over 250 innocent workers killed.  read more.

* Case against Baldia factory owners not to be withdrawn: Zardari:
President Asif Ali Zardari has assured that the case against owners of fire-struck Baldia factory would not be withdrawn by the government.
The President assured Governor Sindh Dr Ishratul Ibad Khan who telephoned him following media reports that Prime Minister Raja Pervaiz Ashraf has ordered withdrawal of case, four months after the industrial disaster in the history of Pakistan.
More than 250 people were perished in the fire at a garment factory in Karachi's Baldia Town in October last year.
The case had been registered against three owners of the factory –Abdul Aziz, Shahid Bhaila and Rashid Bhaila.
Reports said the PM on Wednesday ordered withdrawal of FIR against the industrialists, fulfilling his promise he made with office-bearers of Karachi Chamber of Commerce (KCCI).  read more.

* PM's alleged direction in Baldia Factory case:
PPP Senators Raza Rabbani, Babar Awan and Awami National Party legislators on Thursday staged a walkout over the expungement of section 302 against owners of the Baldia Garments Factory Karachi on the direction of the prime minister.
The Baldia Garments Factory caught fire a few months ago in which 270 people were killed. An FIR had been lodged against the owners under section 302. Before the walkout, PPP's Senator Raza Rabbani told the senators during a briefing that about 270 people were killed in the factory fire.
There are six gates of the factory of which five were locked, while the sixth was closed during the fire. He said the locking of the gate caused the death of the workers for which an FIR was registered against owner of the factory and investigation was opened. However, he regretted that some people met Prime Minister Raja Pervez Ashraf after which he ordered cancellation of section 302 against the factory owners, and also changed the investigative officer.
read more.

* 'Case against Baldia factory owners not to be withdrawn':
President Asif Ali Zardari has assured that a case against owners of fire-struck Baldia factory would not be withdrawn by the government.
The President held out this assurance to Governor Sindh Dr. Ishratul Ibad Khan who telephoned him following a report that Prime Minister Raja Pervaiz Ashraf has ordered withdrawal of case, four months after the worst-ever industrial disaster in the history of Pakistan.
More than 250 people were perished the fire at a garment factory in Karachi's Baldia Town in October last year.  to read. & read more.

* Senators walk out against PM's 'favour' to Baldia factory owners:
In a rare show of protest from treasury benches against the decision of Prime Minister Raja Pervaiz Ashraf to drop murder charges against the owners of Baldia Town Factory in Karachi, PPP lawmakers led by Senator Raza Rabbani and Awami National Party Thursday staged a protest walkout from the Senate.
Raza Rabbani said that on prime minister's intervention, Section 302 of Pakistan Penal Code (PPC) regarding murder charges was being dropped from the first information report (FIR), registered against the owners of the factory of Baldia Town where a massive fire last year killed more than 270 labourers. He said that there was a criminal negligence of the owners in that tragic incident.
The PPP central leader said that theirs was a party of the labourers and it could never support the capitalists charged with killing of labourers. He said when labourers in Karachi Electric Supply Company (KESC) used to protest for their rights, they were charged under anti-terrorism laws and when labourers of the garment factory were killed, the murder charges are being dropped against the negligent owners.  read more.

* Treasury bench protests dropping of murder charges on PM's orders:
A fuming Raza Rabbani led a walkout from the Senate on Wednesday in protest against the prime minister's directives to drop the murder charges against the owners of a factory in Karachi, where a fire last year caused the deaths of over 200 people.
On a point of order, Senator Rabbani from the Pakistan Peoples Party expressed deep concern over reports that section 302 had been scrapped from the FIR lodged against the owners of the Baldia Town factory, where 289 workers burnt to death on September 11, 2012.
On Wednesday, in a meeting with the Karachi Chamber of Commerce and Industry (KCCI) Prime Minister Raja Pervaiz Ashraf had assured the business community that the murder charges against the factory owners would be dropped. This was confirmed by Minister of State for Finance Saleem Mandviwalla.  read more.

* PM's office clarifies he asked murder charges to be re-investigated not withdrawn:
The prime minister had not ordered anyone to withdraw the case against the owners of the Baldia garment factory, said his press secretary, Shafqat Jalil, on Thursday. He had instead asked the Sindh chief secretary to re-investigate if they were falsely implicated.
This statement comes amid reports that Prime Minister Raja Pervaiz Ashraf had ordered for the all-important murder charge to be dropped against the owners of the factory where at least 259 people had perished in an inferno on September 11 last year. The trial is set to begin four months on.
Jalil told The Express Tribune that the PM's directives were given much earlier, on December 29, at an event organised by the Karachi Chamber of Commerce and Industry. "Earlier, Prime Minister Ashraf had no idea under which section the case was registered against the owners of Ali Enterprises," Jalil said, adding that the premier was "shocked" when the business community told him that the case was registered under Section 302 (premeditated murder). However, the FIR was registered three months earlier, on September 11.   read more.

* Unless families agree, murder charges can't be dropped, say Lawyers:

Family members gathered outside the factory after the fire hoping for some good news. FILE PHOTO: AYESHA MIR/EXPRESS

There are only two ways that premeditated murder charges can be dropped against the owners of the Baldia garment factory that was gutted in Pakistan's worst industrial fire.
Either the families of the victims can agree to it or the prosecution must successfully prove there isn't enough evidence to support it. The prime minister's surprising order to drop the charges, however, holds no legal water, say legal experts.
On September 11, last year, at least 259 workers were trapped and burnt to death in the multi-storey Ali Enterprises that was said to be ISO-9000 certified. Owner Abdul Aziz Bhaila and his two sons Arshad and Shahid are facing charges of murder, criminal negligence and common intent. Also booked in the case were five factory employees and four government officials.  read more.

* Govt won't be allowed to rob victims of justice:
Left with nowhere to go after all exits were bolted from the outside, around 300 workers were destined to a tragic fate on the premises of Ali Enterprises and labour organisations believe that the government's decision to withdraw Section 302 from the case against the factory owners is criminal to say the least.
The Pakistan Institute of Labour Education Research (Piler) said on Thursday it would not allow the government to obstruct the course of justice.
The institute was joined by other organisations at the Karachi Press Club. All reacted very strongly to the government's decision to withdraw Section 302 from the case and deal with the matter under Qisas and Diyat.
Director Piler Karamat Ali told a press conference that the government, including the prime minister, had no moral right to withdraw the murder section against the factory owners.   read more.

MORE AND OTHER NEWS:
* Textile manufacturers to begin protest campaign from January 26:
Textile manufacturers have decided to start protest campaign and running of mills from Saturday as the government has failed to fulfil its own commitment for restoration of gas supply to industry.
During a joint meeting, all stakeholders unanimously decided to take all possible measures throughout Punjab if the industry was not provided with continuous gas supply as promised by the Federal Advisor for Petroleum and Natural Resources Dr Asim Hussain.
Asghar Ali, Chairman Pakistan Textile Exporters Association (PTEA) briefed the Media after the meeting that and entire industry was without gas even after more than seven weeks had passed and PTEA will wait till Friday in honour of Eid Milad-un-Nabi (PBUH) and the Authority would respond by holding protests, brought rallies from all sectors by staging big agitation from Saturday morning.  read more.

* Five-year policy: Govt debating ambitious cotton target of 22m bales:

To minimise the role of middlemen, the govt will set up a model cotton trading house, which will work as a hub for sale of cotton. PHOTO: FILE
With incentives of crop insurance and quality premium for farmers, the government is planning to enhance cotton production to 22 million bales and exports to 3 million bales in a proposed five-year cotton policy, beginning 2013.
At present, average cotton production stands at 13 million bales and exports at 1 million bales.
"Cotton exports will go up to 3 million bales by 2017 on the back of better regulation of the market and encouraging incentives, which will be unveiled in the new cotton policy," a senior government official told The Express Tribune while outlining salient features of the five-year policy.
In terms of consumption, demand for cotton is projected to rise to 19 million bales by 2017 compared to existing 14 million bales.
To enhance production, the area sown with cotton crop would be increased to 4.2 million hectares, up 1 million hectares from the current around 3.2 million hectares, he said. The country will also strive to achieve a better yarn recovery rate of 90% compared to the existing 85%.  read more.

* Task force on GSP plus: Ministry shows serious reservations over non-inclusion:
The Ministry of Textile Industry has expressed serious reservations over its non-inclusion in the task force on Generalised System of Preference plus (GSP+), despite the fact that the country is left with one week to apply for the scheme, it is learnt.
The country is going to apply for GSP+ and the last date for filing of application is February 1. If Pakistan is granted GSP plus, bulk of its products would have duty-free access to EU. Textile industry will be one of the main beneficiaries of the scheme, however the government has yet to take it on-board, informed sources revealed to Business Recorder here on Thursday.  read more.